"Il faut s'accoutumer en voyant
ces oeuvres à une disparition de la
matière, au seul profit de la
couleur immatérielle et poétique.
La photo devient un art en soi et
acquiert un statut d'apesanteur.
Chaque oeuvre oblige le contemplateur à un dialogue
qui l'incite à aller au devant de l'artiste en y apportant
sa propre reconstruction de l'espace proposé, rendant
la lecture cinétique et participative."
Dominique Massot
Une quête de liberté dans la création.
Une alliance entre l'abstrait et le rêve.
Un refuge imaginaire.
Dominique Saint-Clair a consacré sa vie à
la musique et ses déclinaisons,
tout en développant sa seconde passion,
l'art abstrait.
Des formes et des couleurs, une quête
d'harmonie générale, un sentiment de
paix, de sérénité.
Il est temps aujourd'hui que l'artiste
laisse s'exprimer le Luna DALO
qui est en lui à travers la présentation
de ses nombreuses créations digitales
dans trois galeries :
"Les Alus de Luna", "Les Alubois de Luna"
et "Les Encadrés de Luna"…

…. et les décors de montres connectées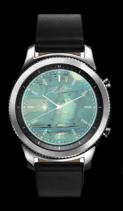 "You have to get used to seeing these works to a
disappearance of matter,for the sole benefit of
immaterial and poetic color.
Photography becomes an art in itself and acquires
weightless status.
Each work obliges the contemplator to a dialogue
who makes him go to the artist by bringing it his
own reconstruction of the proposed space, making
kinetic and participatory reading."
Dominique Massot
A quest for freedom in creation.
An alliance between abstract and
dream. An imaginary refuge.
Dominique Saint-Clair devoted his life
to music and variations, while
developing his second passion,
abstract art.
Forms and colors, quest for general
harmony, feeling of peace, serenity.
It's now time for the artist to express
the Luna Dalo who lives in him
through the presentation of all his
digital creations in three galleries :
"Les Alus de Luna", "Les Alubois de
Luna" et "Les Encadrés de Luna"…
….

and decorations about smartwatches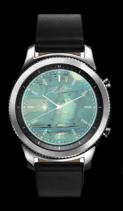 …. et les sous-verres originaux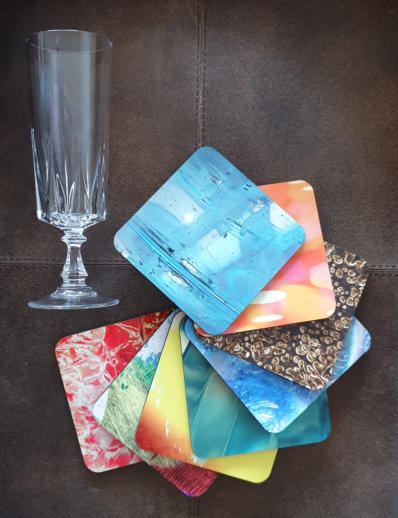 …. and the original coasters